4Montgomery's Kids helps to improve the lives of abused and neglected children and youth in Montgomery County, MD by providing opportunities and services they might not otherwise receive.
"Montgomery County is so lucky to have such a fantastic organization in our community which really helps to make sure the needs of our foster children and youth are taken care of. Thank you so much, Montgomery's Kids!!"
"This is a great resource for our kids and provide us with a way to bring them incentives as well as well-deserved rewards for their efforts."
"Happy that this organization pleasingly helped me get a membership to Planet Fitness. Thanks to this kind foundation I'm getting the exercise I've needed."
"I want to thank you from the bottom of my heart. Receiving this money puts us a step closer to getting our degrees. We thank you again for your willingness to help us achieve our dreams."
ABOUT US
At any given time approximately 700-800 children are being served by the child welfare system in Montgomery County.  These children are victims of physical abuse, sexual abuse, and/or chronic neglect; issues which unless addressed, have long-term consequences. Our goal is to enrich the quality of life for Montgomery County's most vulnerable children by providing them with the "something extra" that is available to children in more stable and secure homes and families.
4Montgomery's Kids provides funds to eligible children via their social workers who apply for funding from our organization. What makes this effort so successful is our highly collaborative approach with the County's social workers who know the needs of each of the children for whom they are responsible.
Read more about our programs in a recent Montgomery Magazine article called Tending to Our Neglected Kids. If you know of a child in the child welfare system in need of services, please contact that child's social worker.
To learn more about our work in service to children and youth in Montgomery County, please click here for our informational slides.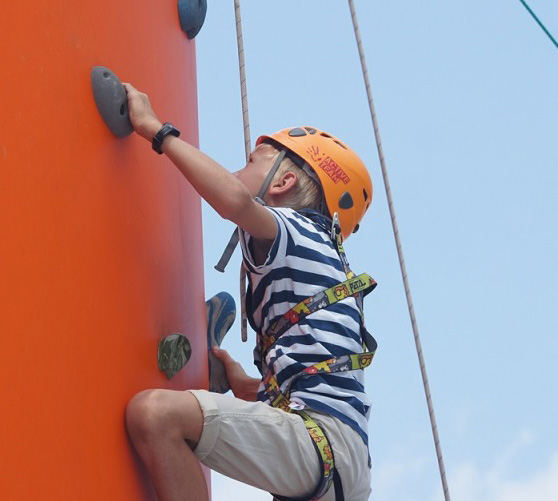 Our Kids' Stories
These good news stories are only possible because of our supporters. Thank you so much!
A Place to Lay One's Head
A young mother was sleeping on the floor so that her son could use the only available bed. 4MK took her to Mattress Firm where she was able to pick her own new bed, and rest comfortably.
A New Bike Provides New Energy
A young boy had outgrown his bicycle and wanted to ride with his friends and foster family. Montgomery's Kids provided the money for a bicycle.  The social worker told us: "I am so grateful the Montgomery's Kids was able to purchase this new bicycle.  I think it will give him the freedom and exercise that all young boys need."
Books for School
4MK supplied funds to allow two sisters to buy books for their college courses. One of the girls wrote, " I want to thank you from the bottom of my heart. Receiving this money puts us one step closer to getting our degrees…and achieving our dreams."
New Experiences
A ten year old with limited social activities and personal issues wanted the experience of overnight camp.  The social worker felt this experience would build her self-esteem.  4MK was happy to support this request.
Going to the Prom
A youth was able to attend his school prom in the tuxedo that was rented for him by Montgomery's Kids.  His social worker said that he had the biggest smile – and this from child that didn't much.
Transportation is the Key
A young woman who is going to college full time and working part time, panicked when her car broke down.  Her car is essential to keeping her busy schedule and she had no "rainy day" funds. 4MK was quickly able to come to her rescue and work and school commitments were uninterrupted.
A Chance to Cheer
A youth was able to attend cheer leading camp with her squad, thanks to 4MK. She told us "cheer leading takes sweat and determination just like any other sport…The money I am receiving will help not only myself, but the hardworking team I am on to compete in Nationals."
Preserving Memories
After their mother passed away, Montgomery's Kids purchased an engraved memory box where her three daughters were able to keep photos and mementos.
CONTACT INFORMATION
4Montgomery's Kids
10421 Motor City Drive
PO Box 34864
Bethesda MD, 20817
info@4montgomeryskids.org
Read our latest email newsletters:

To volunteer or for more information, please fill out the form below.
Thank you to our Community Partners